!C- Created by Mark R. Calzaretta -- Last Updated : Sept. 08, 1998 ->
1994 Caprice 9C1

Lots of images are loading. Click on any picture for a better view.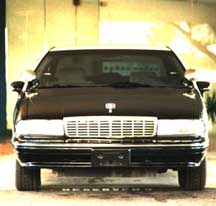 This is the 94 Chevy that I bought from DiversiFleet December 1996.
It was one of 7 1994s on the lot at that time.
Diversifleet is fleet reseller located in Kansas City, Kansas.
They had over 30 different Police vehicles to choose from.

My 9C1 after the Impala grill was installed. Both before and after the hood ornament was removed.
New metal was brazed in to the hole. The Impala grill is a direct bolt on modification.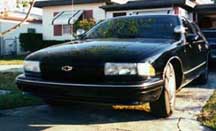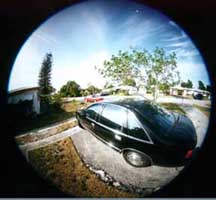 Corner views of my 9C1 after after the repaint was complete.


A good site for more Chevy Caprice 9C1 info is David Wambolt's 9C1.COM
This is a GREAT place for on-line service manuals. All makes. All models going back to about 1980. Click on the banner below for access. A fee is required, but it is a lot less than buying a factory service manual and it contain much more information than some of the aftermarket service manuals.
<

Copyright © 2002 Mark R. Calzaretta
1 2 3 4 5 6 7 8 9 30 9 10 9 20 11 12 13 14 15 16 17
Close design, make the replica watches more secure, full replica watches uk reliability. Equipped with 79350 self-winding movement, to replica watches sale ensure the travel time, accurate timing function. The fake watches has 44 hours of power reserve, and 30 meters of daily water depth.